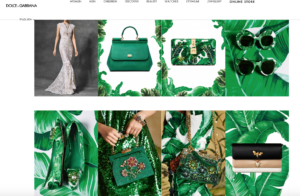 Dolce & Gabbana prints can make me flat-out, five-year old giddy. I fell in love with this tropical banana leaf print (IMAGES FROM www.dolcegabbana.com/) that I spotted walking by the store not too long ago. These images inspire me to host the most tropical of garden parties.
The Dolce & Gabbana price tag however… I'm not ready.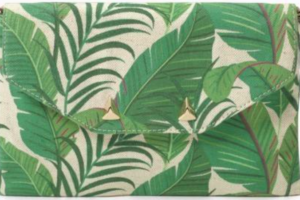 So, I was super happy to spot this Stella and Dot Botanical clutch yesterday when I was invited to a Stella and Dot party. I got my banana leaf fix, free shipping, and I got to help a friend get free baubles. A win-win.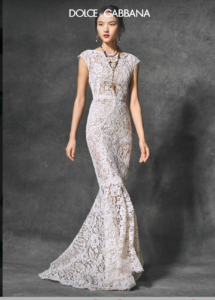 On a complete tangent, when I went to the Dolce website, I also spotted this gorgeous dress. I would totally get married in it, rosary and everything, in Italy, with the Pope officiating. (I can totally see it!)
Thanks to Dolce & Gabbana for helping my inner, five-year old strike again. I'm going to be a Dolce gal soon enough 🙂