Christmas is around the corner my friends, and I've rounded up a few fashionable finds under $20.
This post focuses on the adult coloring book and doodle books.
These range between $10 & $16! So you might still have a few dollars to throw in a skinny popcorn and mini champagne split! An excellent way to prep for the new year!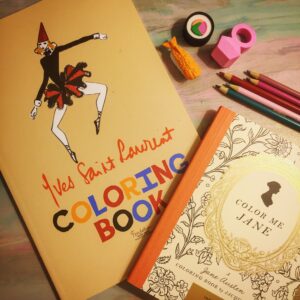 Whether fashionable or literary, there is a coloring book out there for everyone on your list!